If you are advertising our amazing site, if you could please use this advertisement thought up Tien Spyridon and edited by me.
Dear Pupil,
Your parent(s)/guardian(s) received a letter as you well know, inviting you to the exclusive Phentome Academy, reputed to be enormously expensive and exceedingly diverse. In the event that your family can't pay the tuition, a scholarship is provided. Convenient, don't you think?
It's any parent's dream come true. But inside the letter is another, addressed to you and you alone. This letter along with another, explaining more about our school.
You have really been accepted to the Phantom Academy, a school that trains children (not all of them human) to become Ghost Hunters. The letter warns that your work will be dangerous, but also rewarding.
So do you go back to your boring but safe life, the life you've known forever? Waking up, sleeping, going to a boring school with boring teachers; before growing up and doing almost the exact same thing?
Or do you accept the invitation, accept the Academy and all it stands for...and begin a new life, fraught with magic and peril?
You may need these directions to get here:
http://ghosthunters.lightbb.com/
But in case you aren't sure what to look for, we have also enclosed a picture.
It's your choice.
Make it wisely.
- Tien Spyridon, Deputy Head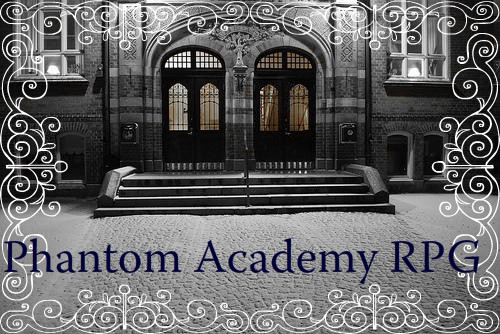 Similar topics
---
Permissions in this forum:
You
cannot
reply to topics in this forum